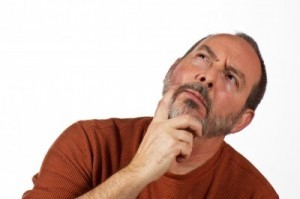 "Where do I play that note on the guitar?"
This seemingly simple question is a good one, and it comes up a lot! Unfortunately, the answer is not as simple. Maybe you're a beginner, or learned played another instrument first, or maybe you've played guitar for awhile, learned some music theory, but have just not gotten around to learning to sight-read on your instrument yet. The intention of this article is to map out a course of study so that you can learn to read notes over the entire range of the guitar fingerboard.
Multiple locations for almost every note
The thing to remember with the guitar is that there are usually multiple places where the exact same note can be played.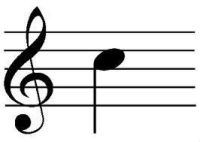 For instance, the above "C" on the 3rd Space of the treble clef may be played on:
String 2 Fret 1
String 3 Fret 5
String 4 Fret 10
String 5 Fret 15
String 6 Fret 20
And then there's the issue of register.
Since the guitar is a "transposing" instrument (written an octave above where it sounds), are you going to play the note as written for guitar, or play it in the actual written range (which requires us to think up an octave) so that same "C" would actually be 1st String, 8th Fret, 2nd String 13th Fret, or 3rd String 17th Fret. Which you choose can depend on a lot of factors.
Standards for indicating Finger, String and Position
Of course, if the music was written or arranged specifically by or for a guitarist, there may already be suggested fingerings and locations. As with all stringed instruments, a circled number indicates which string a note should be played on, and a plain number 1-4 indicates which left-hand finger to use. Roman numerals are usually used to indicate "position" (where the left-hand is to be placed with regard to the 1st finger and the fret) so that a "V" for instance, would indicate that your 1st finger should be at the 5th fret, and your left-hand fingers 1-4 will be over frets 5-8.
Where to begin?
If you've never read music on the guitar, the Mel Bay Modern Guitar Method, Book One is a good place to start. It will give you a foundation in the basics of reading in the "1st Position" (from the open string through the first 4 frets of the guitar). But there aren't really enough examples to give you adequate practice (and practice is really what it takes) so I'd suggest supplementing it with the Mel Bay Guitar Studies 1 and 2 books, and also get just about anything for fundamental or beginner level treble clef instruments (Rubanks for Clarinet, Trumpet, Saxophone, etc.). It's always good to have a VARIETY of material to read from, so this approach actually works much better than just playing out of the same book all the time.
Moving up the neck
After you learn your way around the 1st position, you'll want to start moving up the neck. For this I'd advise getting William G. Leavitt's Modern Method for Guitar Complete 12&3, and also his Sight-Reading Studies (these are all from the Berklee Series and available on Amazon). In the first half of Book 1 you can review your first position reading with these (it will pretty quickly become more advanced than the Mel Bay material), and then starting on page 60 you'll learn the 2nd position (and then the 3rd and 4th). Book 2 deals with playing each key through 5 positions connecting over the entire neck, and Book 3 deals with many of the "in-between" positions with lots of finger stretches and other more advanced issues.
Don't forget to review
As you learn new positions, it's a good idea to try going through all those earlier basic studies too and practice reading them in higher positions on the neck. This will all serve to increase your understanding. Everything can and SHOULD be learned in multiple positions on the guitar. You'll usually find at least 5 good positions for just about anything you want to play. Of course some of these will feel and sound better than others depending on the given lick or phrase (that's why you see most guitarists moving up and down the neck as they play rather than keeping their left-hand "locked" in some position).
So where do I play that note?
So coming back to our original question; "where" you play any given note is often dictated by personal taste and preference, and this can only be arrived at through lots of practice and experience. But if you use the methods outlined above, you'll get to a point where these decisions become almost instinctive!