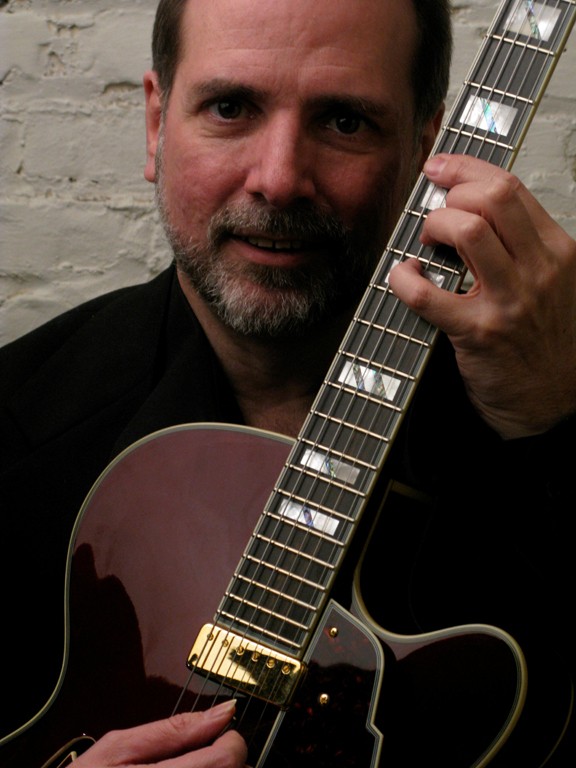 JazzGuitarLessons.com was founded by New York City based jazz guitarist and educator Rick Stone.  Rick holds degrees in Jazz Performance from Berklee College of Music (B.M. 1980). and the Aaron Copeland School of Music at Queens College (M.A. 1991) and has over 35 years of professional experience as both a musician and teacher. He's studied with jazz legents Barry Harris, Jimmy Heath, Hal Galper and Ted Dunbar, performed at the Carnegie Recital Hall, Blue Note, Birdland, Kennedy Center, the Smithsonian and many other major venues, and led groups with stellar lineups like Kenny Barron, Barry Harris, Ralph Lalama, Eric Alexander, Dennis Irwin, Matt Wilson and many others.  Rick's five CDs as a leader have received rave reviews.
"One of the finest straight-ahead guitarists on the current NYC jazz scene."
~ Robert Silverstein, 20th Century Guitar
"This is no-nonsense jazz with a classic dark tone and killer chops"
~ Dave Walker
"Stone's tone and articulation are so inviting that even the  most complex harmonic ideas never alienate the listener."
~ Eric Prinzing, Jazzreview.com
Originally launched in 2008 to offer educational content to his own students, JazzGuitarLessons.com has blossomed to become a resource for guitarists and educators all over the world. Through lessons, videos, pdfs, mp3s, and now the availability of Skype lessons, it's possible to receive top quality private instruction no matter where you live.
Be sure to visit Rick's website www.rickstone.com